Olivia learns that all that glitters is not gold.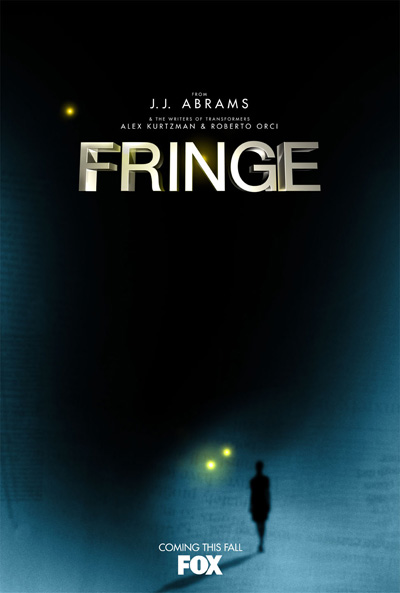 Are you one of those multi-taskers who watch TV while tweeting, talking on the phone, or reading your e-mail? If you are you may have to make an exception and put those tasks on hold when you watch the paranormal TV show Fringe. This is not a show where everyone but the mailman, sorry mail carrier, has a secret power. Many of the episodes are original ideas that are converted into well written stories about strange and unusual occurrences usually designed to scare the hell out of you. Here is the plot summary from the IMDB
"The FBI teams up with a formerly-institutionalized scientist - who was performing experiments on the fringe of real science - and his son to investigate weird crimes that are seemingly part of a larger pattern, and may be connected with a global company called massive Dynamics."
What do you get when you put together a team that includes an FBI agent an eccentric mad scientist, and his Son with a questionable background? You get a fresh interesting program that pushes the boundaries of the imagination.
Co-created by J.J. Abrams and staring

Anna Torv, Joshua Jackson, John Noble, Lance Reddick and Jasika Nicole Fringe deals with cases of extremely rare diseases, people with unusual psychic abilities, and weird human experimentation that usually goes wrong. There is also a continuing storyline involving a dangerous parallel universe. Star Trek's Leonard Nimoy plays a recurring role. Fringe is now in its second season and will probably be around for a while.
If you tune in expecting to see scantly clad women and buff guys running around with their shirts off each week you will be disappointed. These guys want to tell you a story. Along the way there are twists and turns so you need to keep up. Fringe has been

nominated for a Visual Effects Society Award but don't let that fool you it's the story lines and great acting that will get you hooked on this series.
So put down the phone and get Fringed.